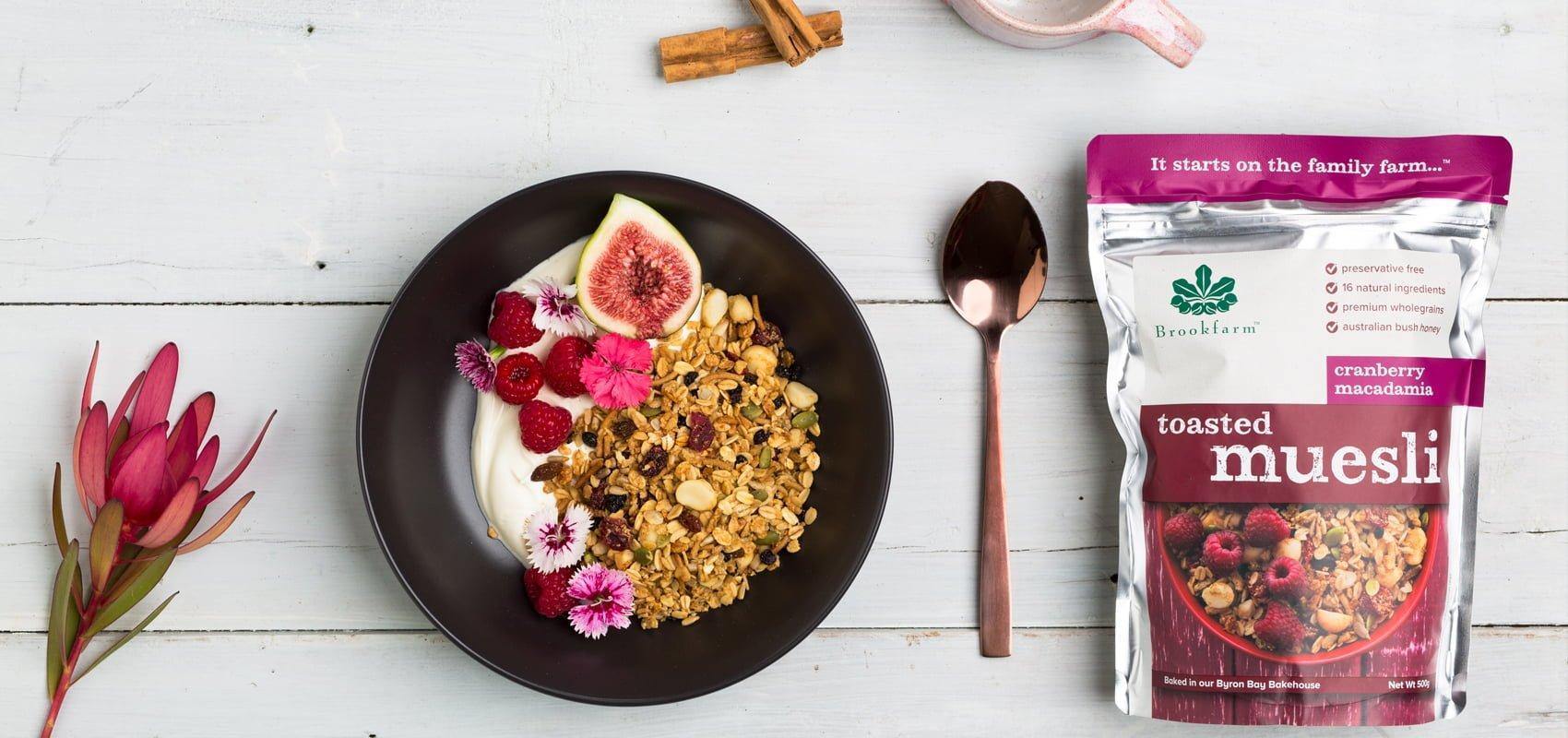 Road to Recyclability - Why not sooner?
With the rise in awareness of the impact that packaging now has on our planet with over 7 billion consumers, it is our responsibility to take action. Technology is now meeting 
the demands of companies as the investigation and challenge begins, to change our approach to the packaged food market.
As we talked about in our previous blog, one could argue that perhaps we need to eat food straight form the ground, fresh, unpackaged, but the reality is we are part of a packaged food society and it is here to stay.
Brookfarm is a generational family company committed to Australian farmers, sustainable agriculture and regional food production of the highest quality. Our philosophy is to promote generational health and wellbeing by producing #real food that can be enjoyed by the entire family.
We make real food….
We use whole ingredients, locally sourced, Australian and where possible organic. No preservatives, no additives, no nasties, no numbers, no fillers, no substitutes – just real food. We get our oats & barley from South Australia, Sultanas from Victoria, Tasmanian walnuts, sunflowers from North West New South Wales and macadamias from our local growing region right here in the Northern Rivers.
We are dedicated to our roots as an Australian brand, particularly being based here in the Northern Rivers of NSW and its rich soils in which we can grow. It's the unique qualities of the immediate environment – the sea, the sand and the lush hinterland – this allows us to create real food products that people can eat every day.
So, we need the highest quality packaging to keep our product fresh and deliver to you uncompromised, fresh and tasty product. Until most recently, we've not had the technology to support a recyclable doy pouch. But we can now…
Support local, eat real food and be a part of the journey towards change….