Easy Red Wine & Mustard Roast Beef
CREATED BY
SUMMARY
The perfect roast beef doesn't need to be hard. This recipe by Steven Snow is so simple but one of the best.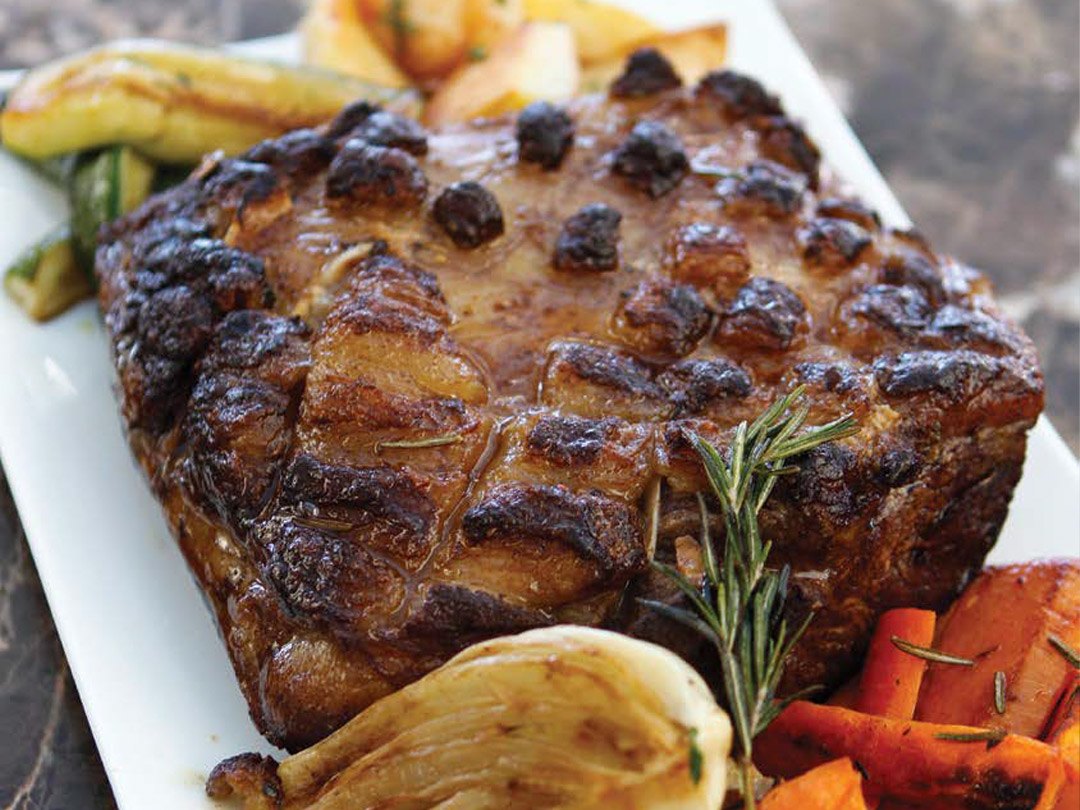 An easy & delicious roast beef
Ingredients
1.4kg strip loin
4 cloves of garlic sliced finely
2 tbs dijon mustard
1 cup Premium Macadamia Oil
250ml red wine
Method
Take a good quality strip loin and put some diagonal slices along the top to form a diamond pattern. Season with sea salt.
Roughly chop the garlic, and place in the cuts (once baked it will flavour the meat).
Take a couple of tbsps of Dijon mustard & rub into the beef. Drizzle the oil over the top and rub it all over the beef.
Sear all sides in a hot pan and transfer to a heavy preheated roasting pan and cook in the oven on a medium heat 170C turning frequently for about 40 minutes. Every 10 minutes pour a quarter of the red wine over the beef.
Serve along with a selection of your favourite roast vegetables.