Gluten Free Porridge Biscuits
CREATED BY
SUMMARY
Crisp little biscuits made with our nourishing Gluten Free Porridge. Serve with goats cheese and rosella jam for a great little treat.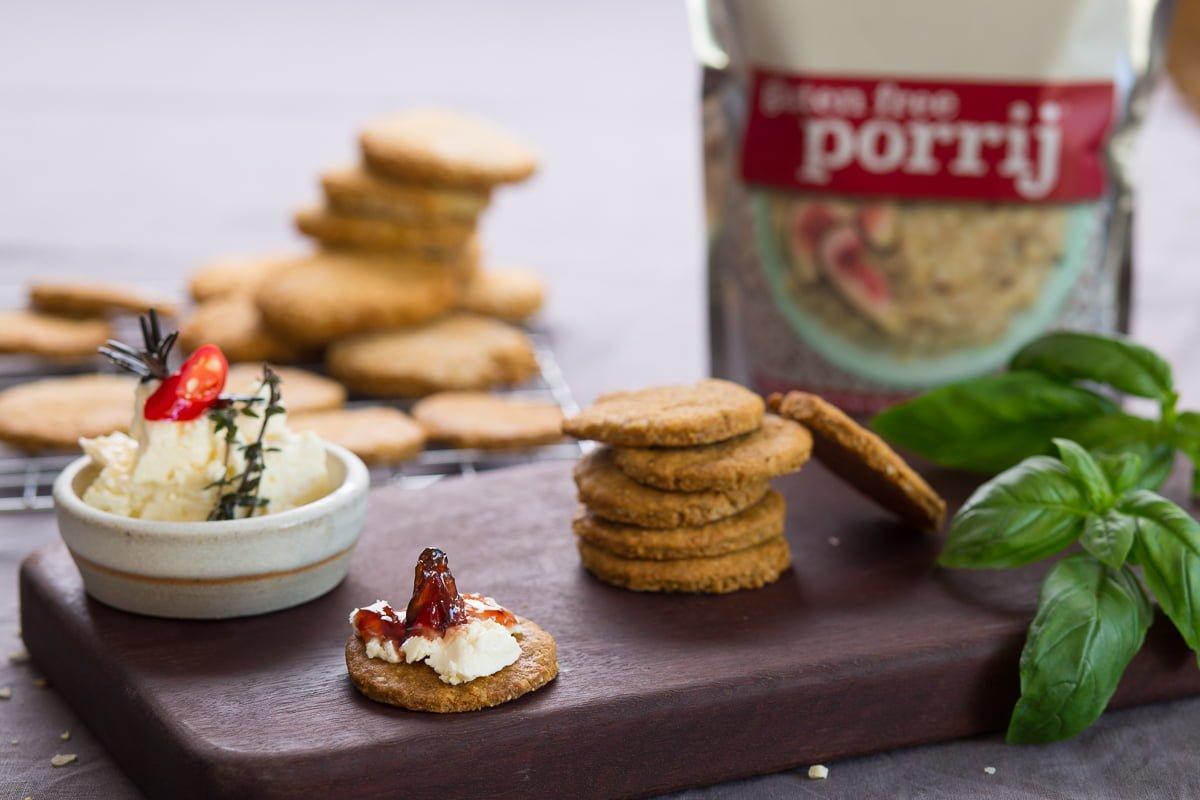 Gluten Free cookies
Ingredients
2 cups Brookfarm Gluten Free Porridge
2½ cups gluten free flour
2 tsp aluminium free baking powder
1 tbs coconut sugar
1 cup butter, cubed
1 tsp salt
½ cup almond or rice milk
Method
Preheat oven to 170 C and line 2 large baking sheets with baking paper.
In a food processor, pulse Gluten Free Porridge, butter, gluten free flour, baking powder, coconut sugar and salt until mixture resembles breadcrumbs.
Add almond milk and pulse until mixture just forms a dough.
Place a large sheet of baking paper on a board or clean work surface. Turn out the dough and cover with another sheet of baking paper.
Roll out dough with a rolling pin then cut into discs using a 6.5cm scone cutter to make 16-20 biscuits.
Carefully arrange the biscuits on to the prepared baking sheets and bake for about 18-20 minutes until golden.
Transfer to a rack to cool completely.