Roast Macadamia Hommus
SUMMARY
This has got to be the most delicious hommus you'll ever try. Just add macadamias and voila!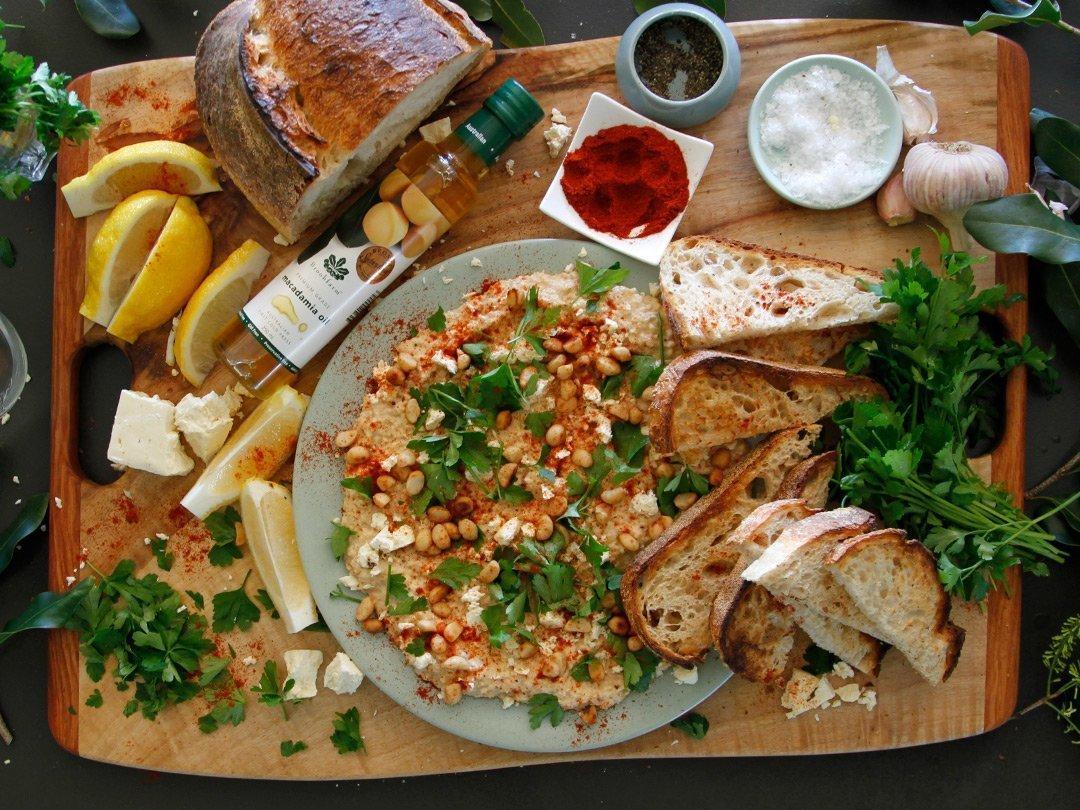 The best hommus you'll try
Ingredients
2 x 400g cans of chickpeas
2 garlic cloves, crushed
1 tsp crushed sea salt
1 tsp cracked pepper
3/4 cup of chopped macadamias
6 tbsp Premium Macadamia Oil
3 1/2 tbsp freshly squeezed lemon juice
100g feta cheese (optional)
Paprika (optional)
Coriander or parsley leaves (optional)
Method
Dry roast the macadamias by placing them in a dry fry pan (no oil) and toasting over a medium heat until golden brown and aromatic.
Rinse the chickpeas in cold water and tip into a food processor. Add 3/4 of the roasted macadamias, tahini, crushed garlic, salt and lemon juice. Turn the food processor on and slowly pour in the Macadamia oil while it runs.
When the mixture is fully combined and smooth, spoon into a serving dish.
Drizzle with cold pressed macadamia oil and garnish with remaining macadamias, crumpled feta, paprika and herbs.
Serve with grilled sourdough bread and enjoy!