Morning Espresso Smoothie
SUMMARY
Made with our Espresso Paleo Granola and other wholesome ingredients, this delicious breakfast smoothie is perfect for your morning pick-me-up.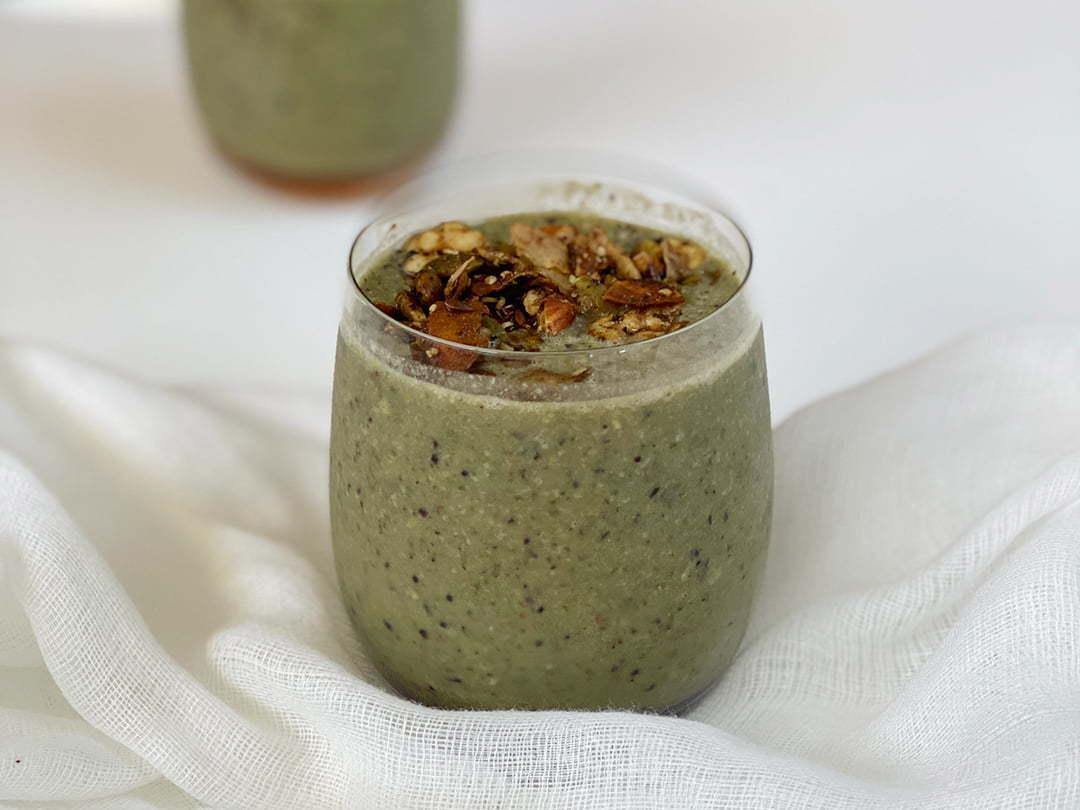 Your morning smoothie
Ingredients
1 cup nut milk
1 frozen banana
1/4 cup frozen blueberries
1/3 cup Espresso Paleo Granola
1 tbs peanut butter
Handful of baby spinach
Drizzle of honey or maple syrup (to taste)
Handful of ice
Method
Add all ingredients to a blender and blend until smooth.
Pour into two cups and top with a sprinkle of granola.