Frozen Yoghurt & Muesli Ice Pops
TIME
10 mins prep | 4+ hrs to freeze
SUMMARY
On a hot summer's day, there's nothing better than a delicious cold ice-cream. These frozen yoghurt pops really hit the spot - and they're healthy so it's a win-win!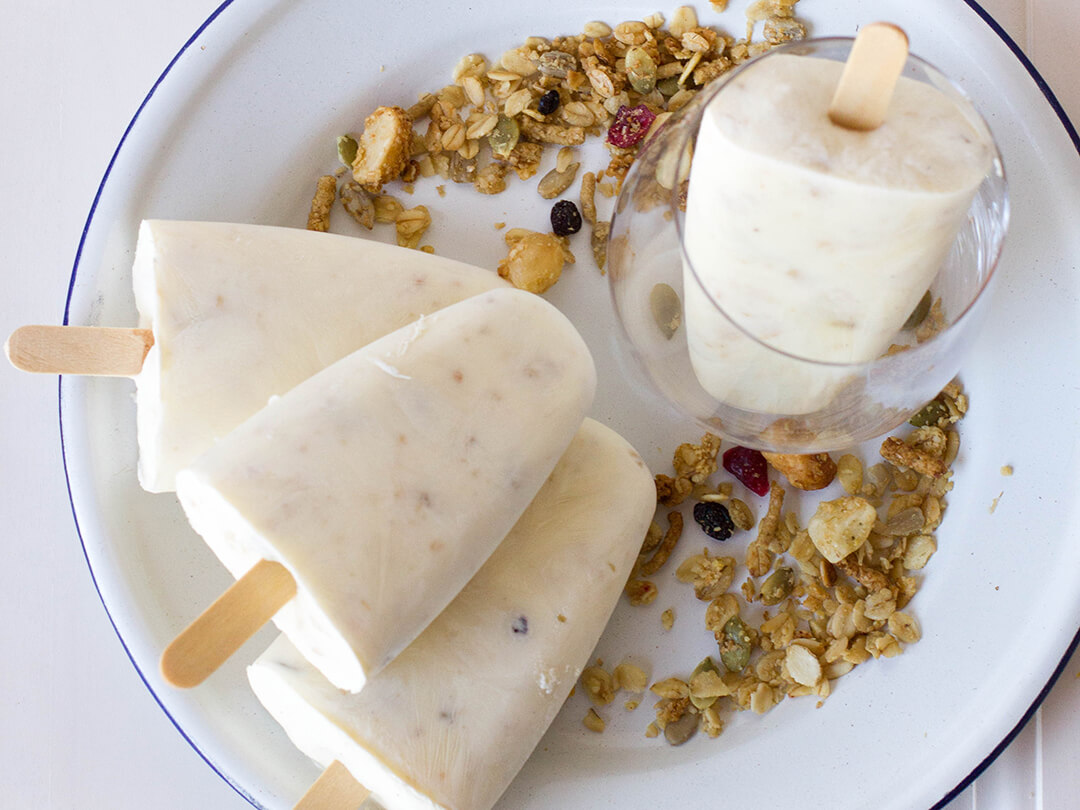 Delicious summer ice pops
Ingredients
4 cups unsweetened natural Greek yoghurt
1 cup full cream milk
¼ cup double cream
1 tbs pure vanilla extract
Method
In a large bowl, whisk together the yoghurt, milk, double cream and vanilla extract.
Add muesli and mix until well combined.
Divide yoghurt mixture between 8 ice cream moulds. Put a paddle pop stick in each and place in the freezer for at least 4 hours to set.
To serve, remove individual paddle pops from their moulds and enjoy.