Muesli Hedgehog Slice
SUMMARY
The simple but yummy muesli hedgehog slice is 5 ingredient recipe that is perfect for an afternoon or dessert treat! 
This recipe is a healthier alternative to the traditional hedgehog slice by replacing condensed milk and butter with organic coconut cream and dark chocolate.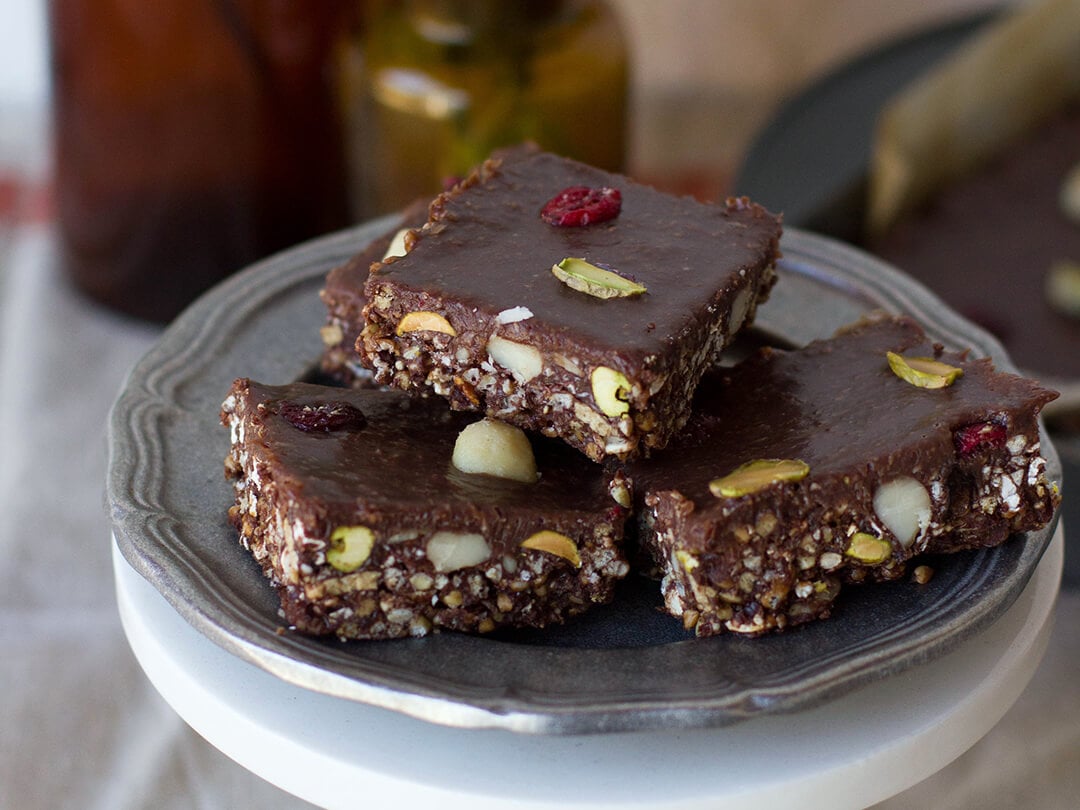 Chocolate treats
Ingredients
¼ cup organic coconut cream
200g dark chocolate, chopped roughly
2 cups Gluten Free Macadamia Muesli with Cranberry
½ cup desiccated coconut, plus 2 tbsp extra
¼ cup shelled salted pistachios
Extra pistachios, cranberries and macadamias to top
Method
Line a square 20cm slice tin with baking paper.
Place coconut cream in a small saucepan and heat over low heat until it comes to a simmer. Remove from heat and add chopped chocolate. Stir, until chocolate is glossy and melted.
Place muesli, ½ cup desiccated coconut and pistachios in a large bowl and mix well. Add half of the melted chocolate and stir to combine. Spoon mixture over base of tin, pressing gently into corners.
Add the extra 2 tablespoons desiccated coconut to the remaining melted chocolate and mix. Pour over the slice and spread evenly.
Top with extra pistachios, cranberries and macadamias.
Refrigerate overnight or until firm then turn on to a board and cut into 16 squares.