Noodle Bowl with Sesame Ginger Dressing
CREATED BY
SUMMARY
This bright and colourful nourish bowl is just what you need at the end of the day. Enjoy some extra crunch with our maple roasted Entertainer Brothers Blend.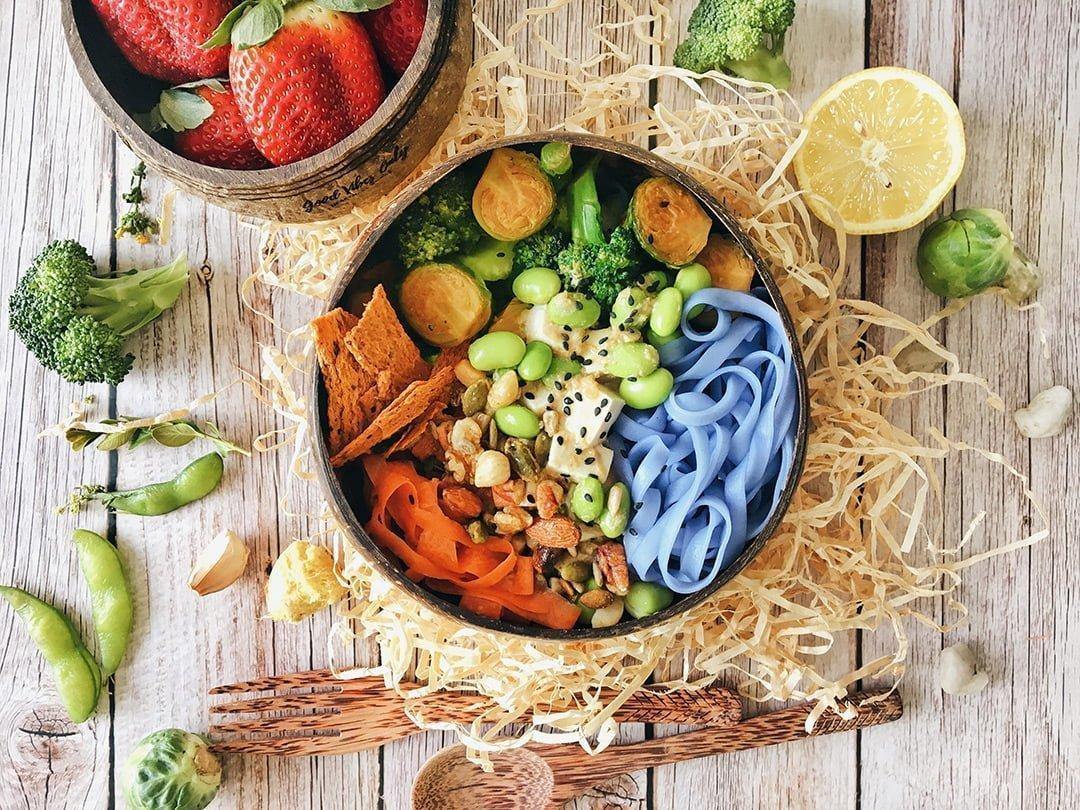 A nourishing tofu bowl
Ingredients
Bowl
2 serves rice noodles (optional - colour with natural food colouring)
1/2 cup broccoli florets
1/2 cup brussel sprouts
1 tbs olive oil
2 tbs tamari
1 carrot, shredded
1/2 cup shelled edamame
100g silken tofu, diced into cubes
1/2 lemon
1/2 cup Entertainer Brothers Blend
Handful of kimchi chips
Dressing
2 tbsp tahini
4 tsp warm water
2 tsp toasted sesame oil
2 tsp grated fresh ginger
2 tsp soy sauce
3 tsp maple syrup or honey
Method
Cook the rice noodles according to packet.
In a frypan, toss the broccoli and brussel sprouts with oil and tamari until cooked.
In a bowl, combine all dressing ingredients and mix together well.
Divide noodles, broccoli, brussel sprouts, carrot, edamame and tofu into two bowls.
Drizzle over dressing and a splash of lemon juice.
Top with Entertainer Brothers Blend and kimchi chips.