Whole Grain Porridge Pancakes
SUMMARY
Turn your porridge into a delicious stack of fluffy and nutritious pancakes! For a gluten free version, substitute with our Gluten Free Porridge and gluten free self raising flour.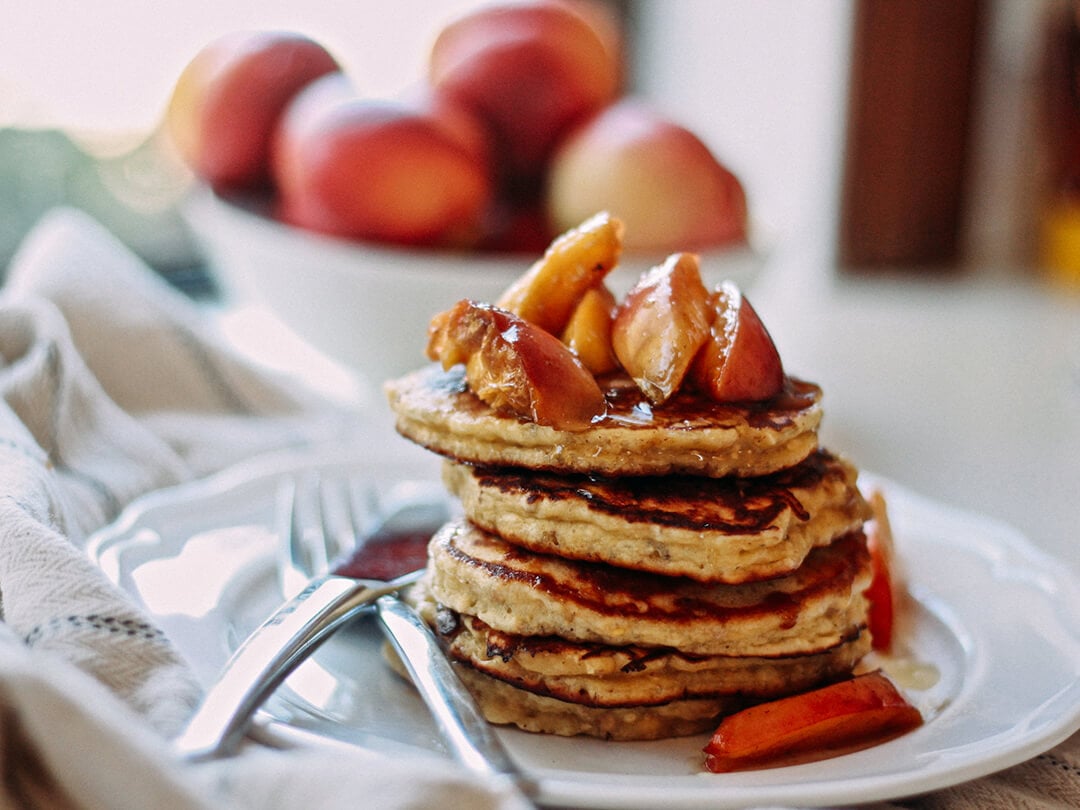 Ingredients
1/2 cup of Whole Grain Porridge
1 1/2 cups self raising wholemeal flour
2 eggs, lightly beaten
1 cup of milk
60g of melted butter, cooled
1/4 cup runny honey or raw sugar
A pinch of salt
We love to use our Premium Macadamia Oil to grease the pan between pancakes.
Method
In a bowl combine the Whole Grain Porridge, flour and pinch of salt.
In a jug combine the melted butter, eggs, milk and honey and whisk to combine.
Make a well in the centre of the dry mix, and add the wet mixture. Stir to combine.
Fry large tablespoons of mixture in a small amount of Macadamia Oil and/or butter over medium heat. Flip pancakes when small bubbles appear on the surface of the batter.
Serve with fresh fruit and honey.