Warm-Your-Soul Golden Pumpkin Bowl
CREATED BY
SUMMARY
Looking for a different spin on your morning brekky? This deliciously warm and comforting pumpkin bowl is packed with vitamin A and antioxidants and is the perfect way to kickstart your daily veggie intake.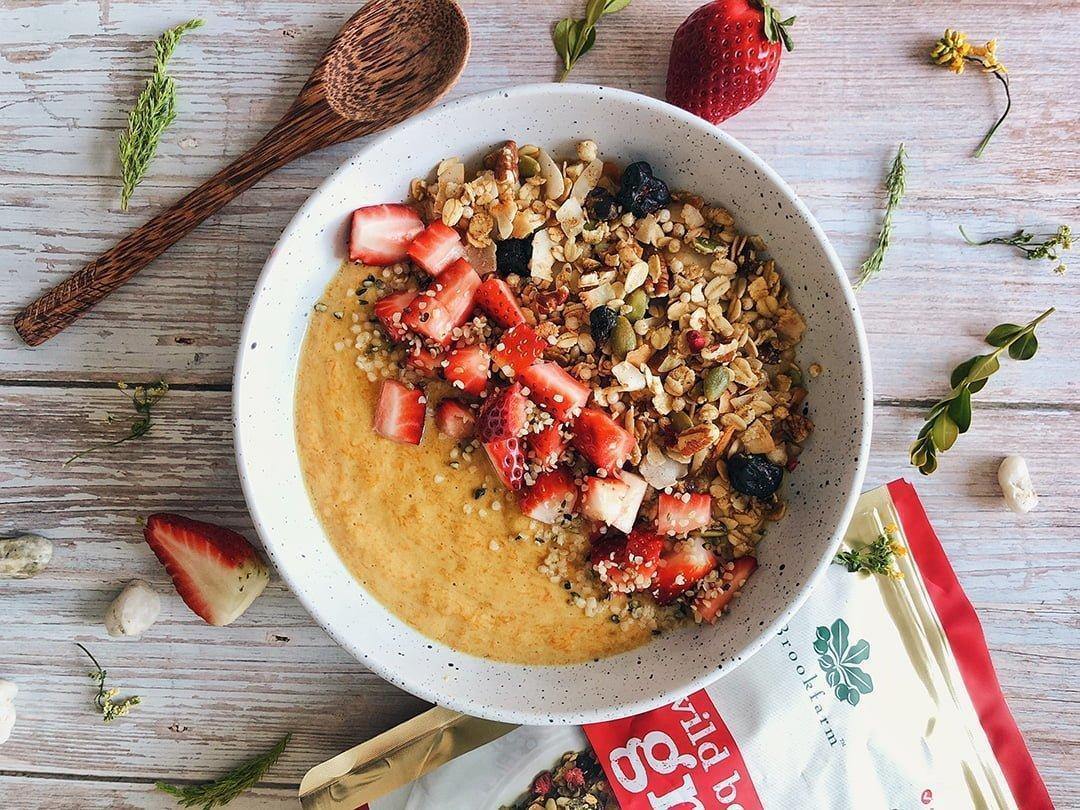 A sweet pumpkin brekky bowl
Ingredients
1 cup pumpkin, chopped
1 cup almond or coconut milk
1 cup coconut water
2 tbsp protein powder (optional)
A pinch each of ground turmeric, nutmeg and cinnamon
2 tsp sweetener of choice
Toppings
1/2 cup Wild Berry Granola
1/2 cup strawberries, chopped
Method
Add pumpkin to a saucepan with water and cook until soft.
Add all ingredients to a blender and blend until smooth.
Divide between bowls and top with toppings.