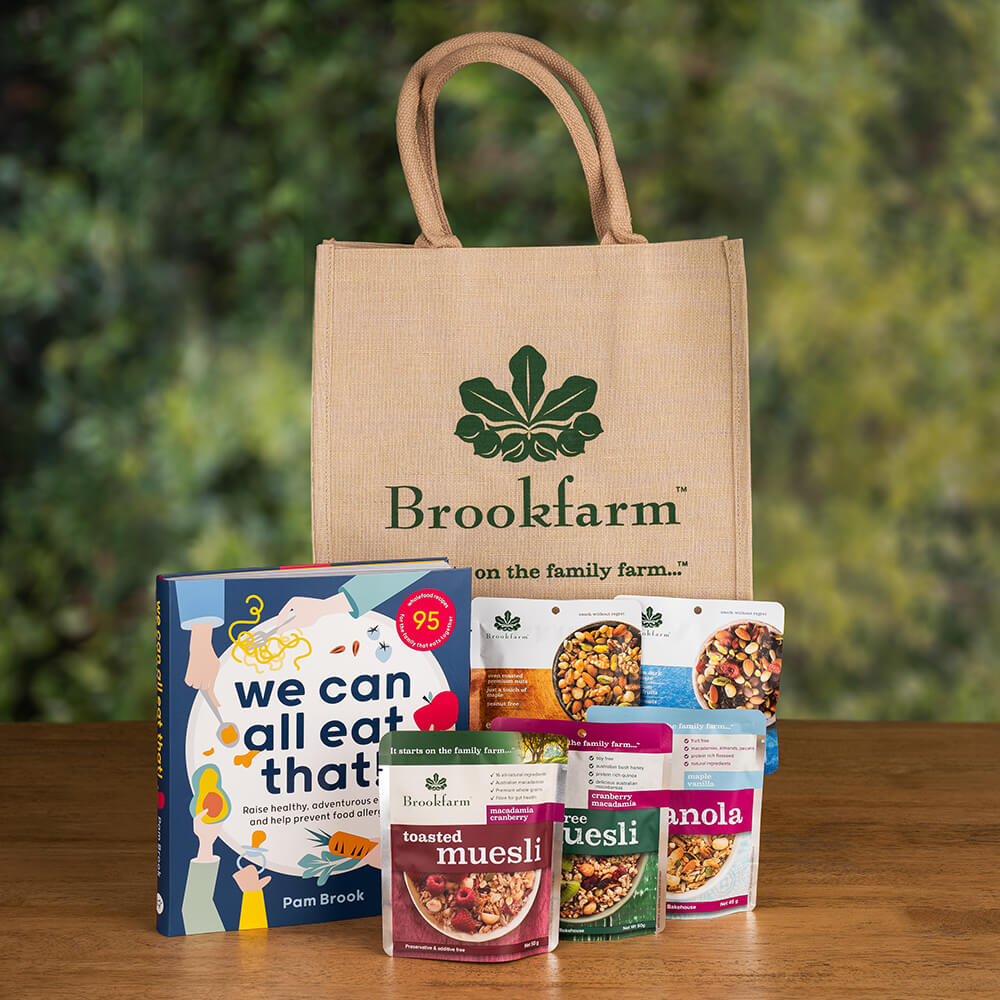 We Can All Eat That Gift Set
Discover the ultimate recipe book for the whole family and a few of Brookfarm's best sellers with the We Can All Eat That Gift Set.
Written by Brookfarm's co-founder Pam Brook, We Can All Eat That features 95 mouthwatering recipes that were crafted in collaboration with renowned whole food chefs Sarah Swan and Sam Gowing.
With timeless and healthy dishes suitable for all ages (6 months and up), these recipes are guaranteed to become cherished family classics that can be enjoyed by everyone, making meal preparation a breeze.
New to Brookfarm and want to explore our range? Our Brookfarm Favourites Trial Pack offers a delicious 5 sachet sampling of our top sellers and most beloved products. Try them all and find your own family's favourites!
We Can All Eat That Gift Set includes:
Valued at $64.94 - 15% saving!

Find out more about We Can All Eat That.

Please note: Some flavours will vary depending on stock. If a product is out of stock, we will substitute with a similar product, according to equal value and availability.
READ MORE