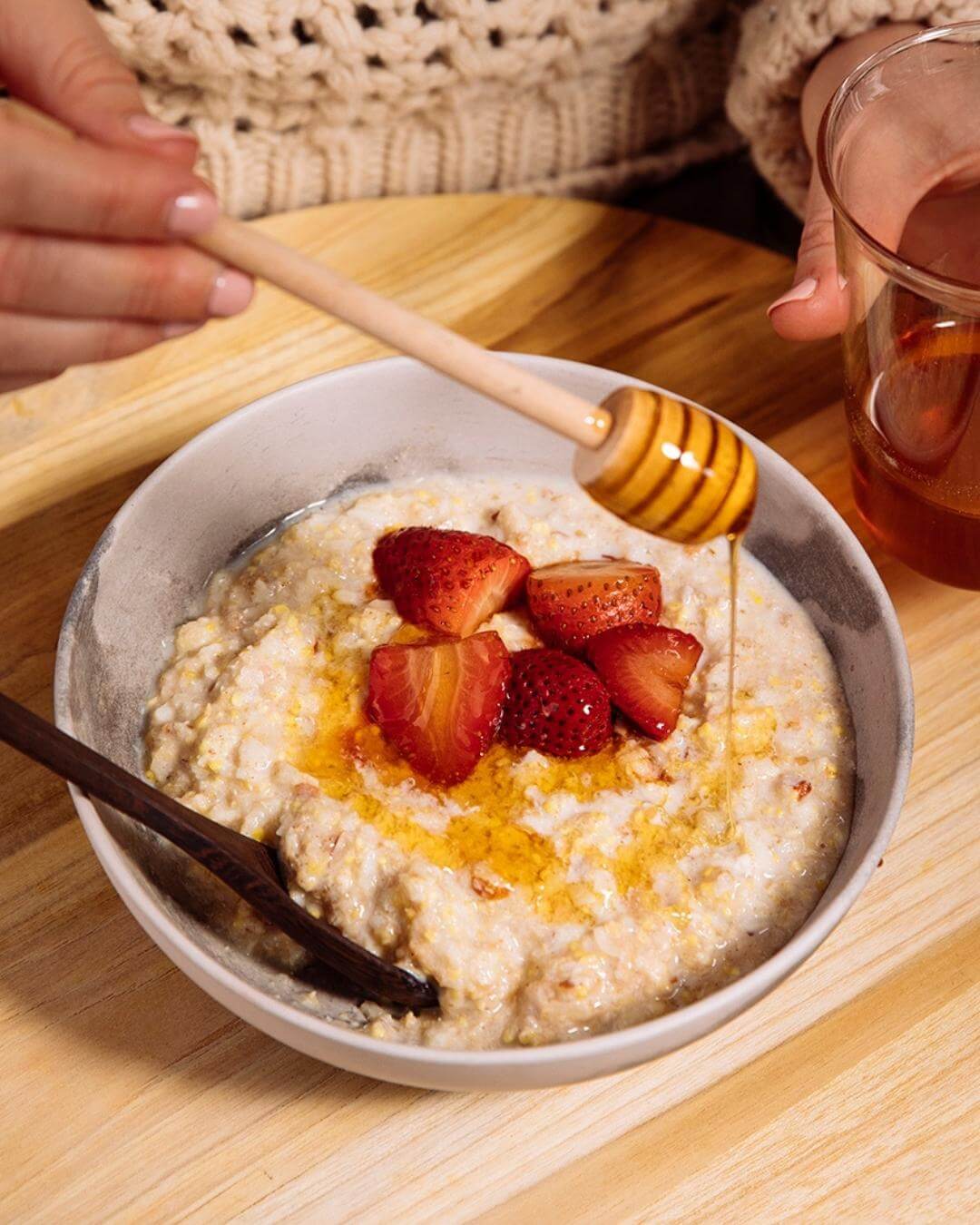 Recipe update on our Gluten Free Porridge
We appreciate it's never ideal to have to change one of our much-loved recipes, however, with our commitment to sourcing locally from here in Australia, and provide you with a reliable supply of Gluten Free Porridge we have had to make a change that we hope is even better!
Due to a local supply shortage of Australian millet, we have had to look for a replacement ingredient that we can source locally. After much research and testing in the kitchen we have decided to replace millet with Australian polenta, an ingredient traditionally used to make a delicious hearty porridge. After cooking it has a delicious hearty flavour and retains a slightly granular texture to eat.
Polenta is a great source of fibre, protein & essential minerals like potassium and of course gluten free. It is rich in complex carbohydrates, which break down slowly in the gut and helps keep sugar levels steady. Our polenta is also lower in fats than millet, non-GMO and grown locally here in Australia.
Thank you for your understanding, and we hope you continue to enjoy your morning porridge with us.
Try our new Gluten Free Porridge here!
Our Gluten Free range is one of our most requested and loved ranges, and we have created a range of options to satisfy your taste and suit your coeliac diet - with no missing out on flavour!  Take a look at our Gluten Free Range here.