Explorer Chocolate Bark 
TIME
10 mins prep | 30 mins to set
CREATED BY
SUMMARY
This delicious gluten free chocolate bark is so easy to make, and even easier to devour! Break into chunks for a great afternoon treat.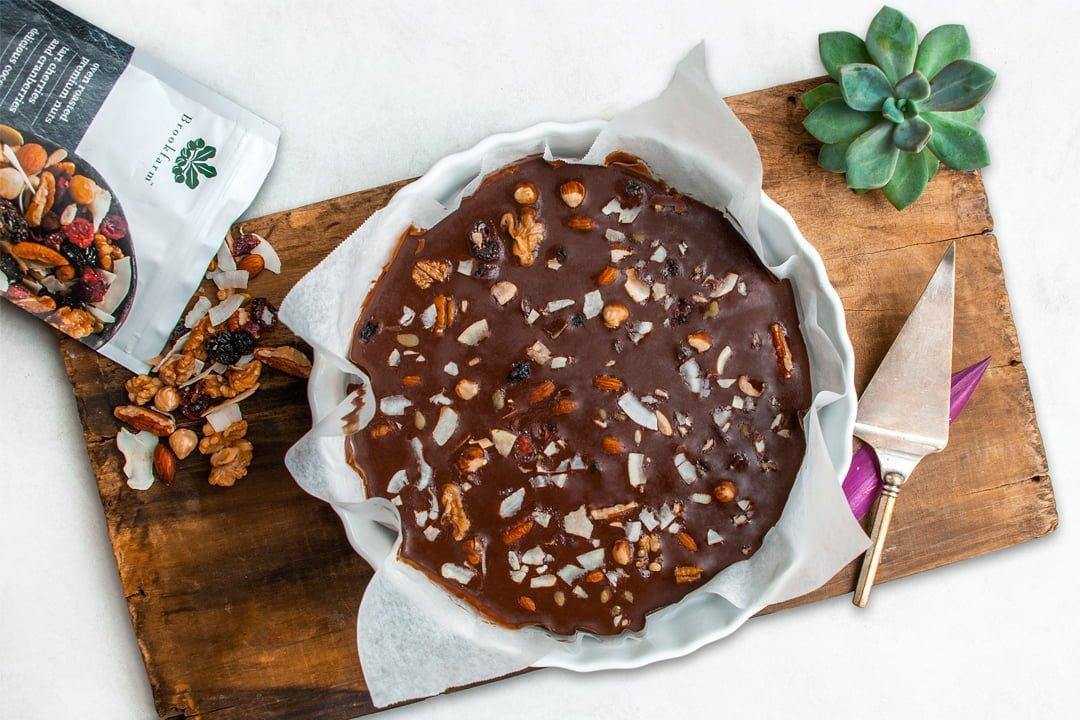 Fruit & nut chocolate bark
Ingredients
200g organic dark chocolate, roughly chopped
100g cacao butter, roughly chopped
¼ cup Explorer Brothers Blend
Method
Line a flan tin with parchment paper.
Place a stainless steel or glass bowl over a small pot of boiling water.
Add chocolate and cacao butter.
Whisk gently until melted.
Spread the chocolate mixture in to the lined flan tin.
Using a spatula or the back of a spoon, smooth over and spread thin.
Sprinkle with Explorer Brothers Blend nuts.
Freeze for at least 30 minutes.
Remove from freezer, lift out of the flan tray.
Allow to rest at room temperature for 5 minutes.
Break into pieces and store in an airtight container in the fridge for up to 5 days.