Gluten Free Coconut Vanilla Panna Cotta
TIME
20 minutes + 3-4 hrs or overnight to set
CREATED BY
Emma Henderson, co-founder of The Beach People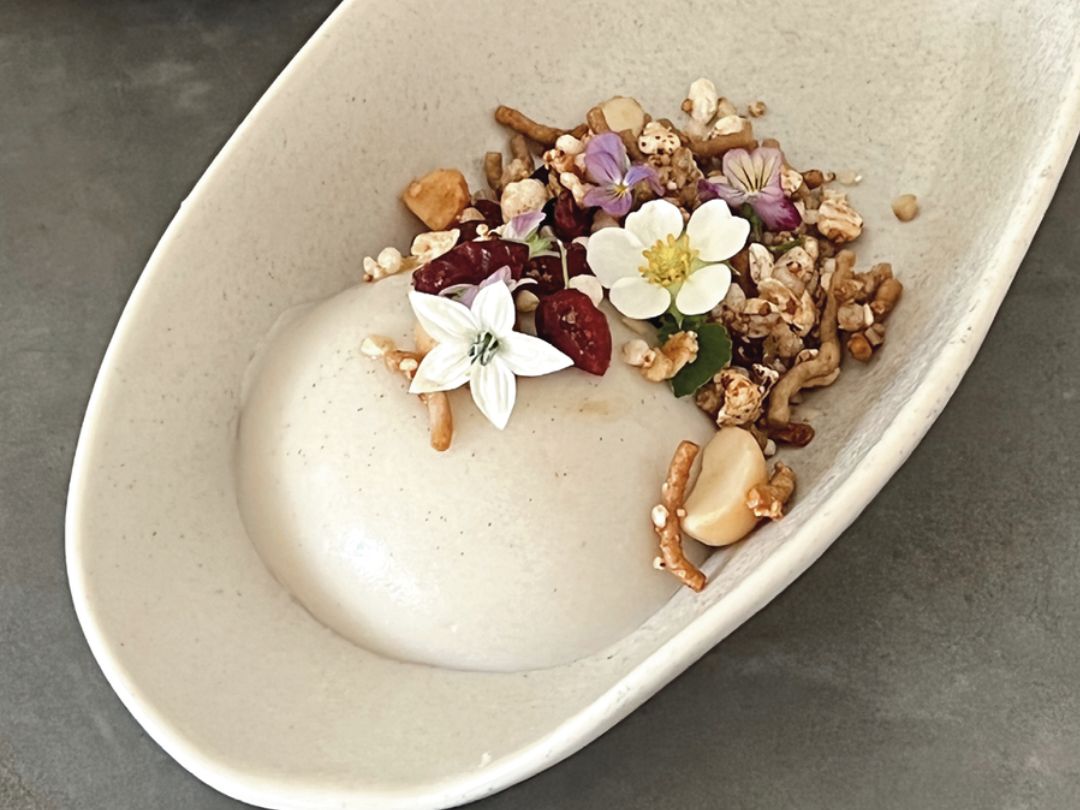 Ingredients
1 400ml tin coconut cream
1 cup almond milk
1/4 cup maple syrup
1 tbsp vanilla
3 tbsp gelatine ( Natural beef gelatine is used here)
1/2 cup Gluten Free Brookfarm Muesli
Edible flowers to serve
Method
In a saucepan, combine coconut milk, almond milk, maple syrup and vanilla. Heat over medium heat until warm.
Bloom the gelatine by mixing gelatine in 1/4 cup of cold water until it turns firm.
Add bloomed gelatine to the milky mix and stir until the gelatine has dissolved.
Pour into moulds and set in the fridge for 3-4 hours or overnight.
Remove from moulds and sprinkle with Brookfarm muesli and edible flowers.
Additional: Add 1 tsp of cacao to the milky mix for a chocolate panna cotta.