Macadamia & Cranberry Muesli Muffins
SUMMARY
Made with our Natural Muesli Macadamia Cranberry, these muffins are full of wholesome grains, brans, nuts and dried fruit. Naturally sweetened with banana and honey, they are light, fluffy and absolutely delicious! Perfect for brekky on the go or your mid-morning snack!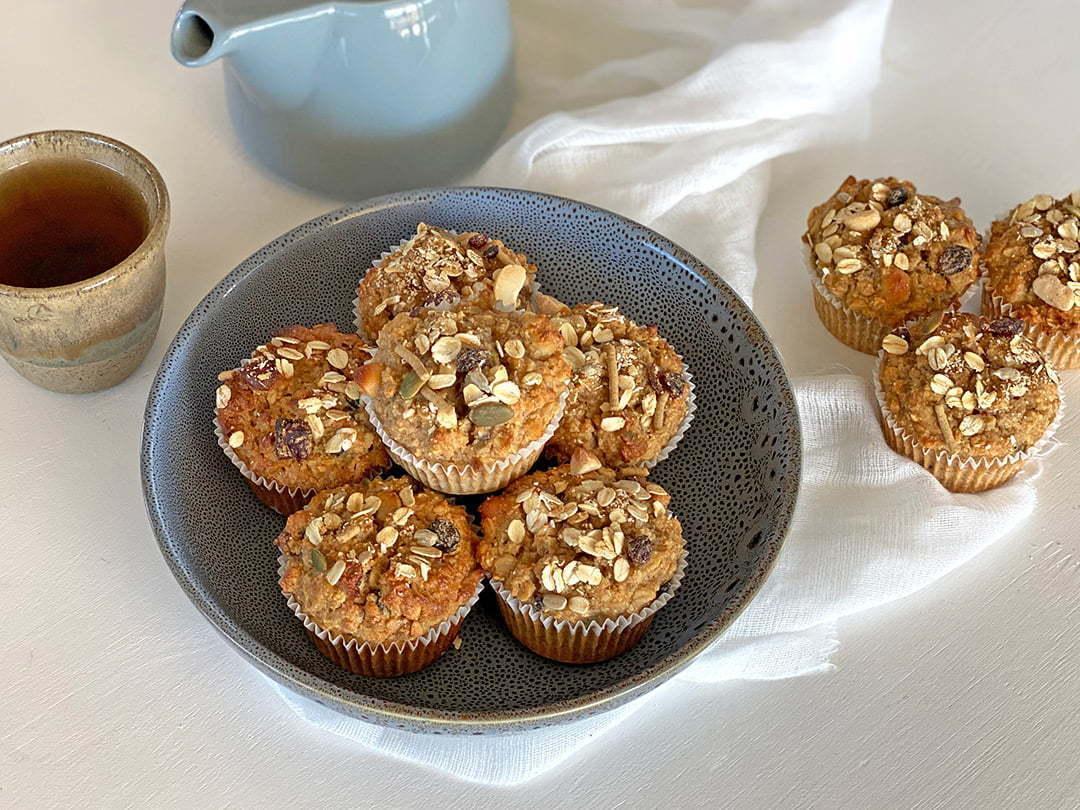 Wholesome & naturally sweetened
Ingredients
2 ¾ cups Natural Muesli Macadamia Cranberry
2 teaspoons baking powder
1 teaspoon ground cinnamon
1 cup Greek yoghurt (or coconut if dairy-free)
4 eggs, lightly beaten
60 ml Premium Macadamia Oil
2 tbsp honey
1 tsp vanilla extract
2 bananas, mashed
1 cup almond flour
Method
Preheat oven to 160°C. Line 12 muffin tins with muffin cups.
Combine muesli, baking powder, cinnamon, yoghurt, eggs, oil, honey and vanilla in a bowl and soak for 10 minutes.
Mash bananas and mix through soaked mixture mixture.
Add almond meal and mix through to form a muffin batter (do not over mix).
Spoon the mixture into lined muffin tins and sprinkle with a little extra muesli.
Bake for 35 minutes or until muffins are cooked through (use a skewer to test).
Cool in muffin tray for 5 minutes, then move muffins to a wire rack to cool completely.