Power Porridge
CREATED BY
SUMMARY
This porridge is packed with healthy fats, wholefood protein & fibre - made from a mix of oats, barley, rye, almonds, quinoa, amaranth, flaxseeds and a couple other wholesome ingredients to give a whooping 7.2g+ protein per serve!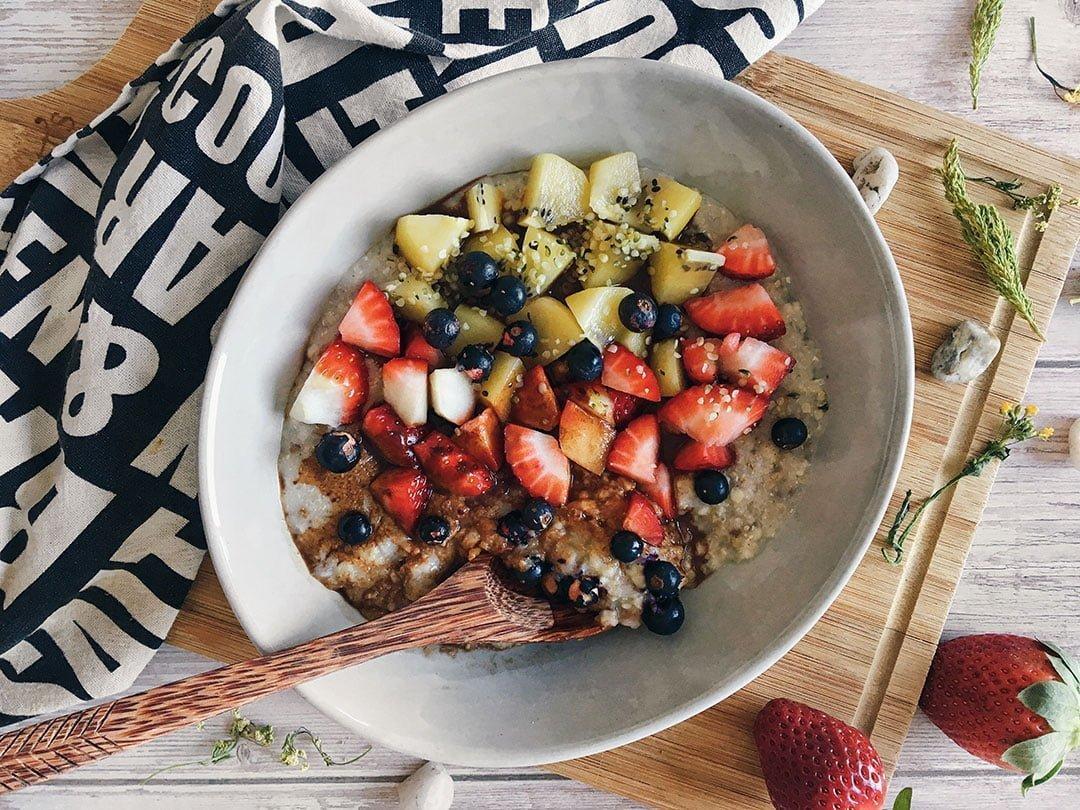 Collagen boosted power porridge
Ingredients
1/3 cup Power Porrij
2/3 cup milk of choice
1 tbs vegan collagen powder
1 tbs freeze dried blackcurrants
2 strawberries, chopped
1/2 kiwi fruit, chopped
1 tsp hemp seeds
Mint choc sauce (omit for vegan)
Method
Add porrij and milk to a saucepan and cook over medium heat until thick and creamy.
Add collagen and stir through.
Top porridge with blackcurrants, strawberries, kiwi fruit, hemp seeds and a drizzle of mint choc sauce.