Cacao Coconut Energy Bars
CREATED BY
SUMMARY
Crunchy, crispy and so delicious! Made with our Gluten Free Cacao Coconut Granola, these energy bars are the perfect healthy snack when you're craving a little chocolate. These no-bake bars can be mixed up in minutes!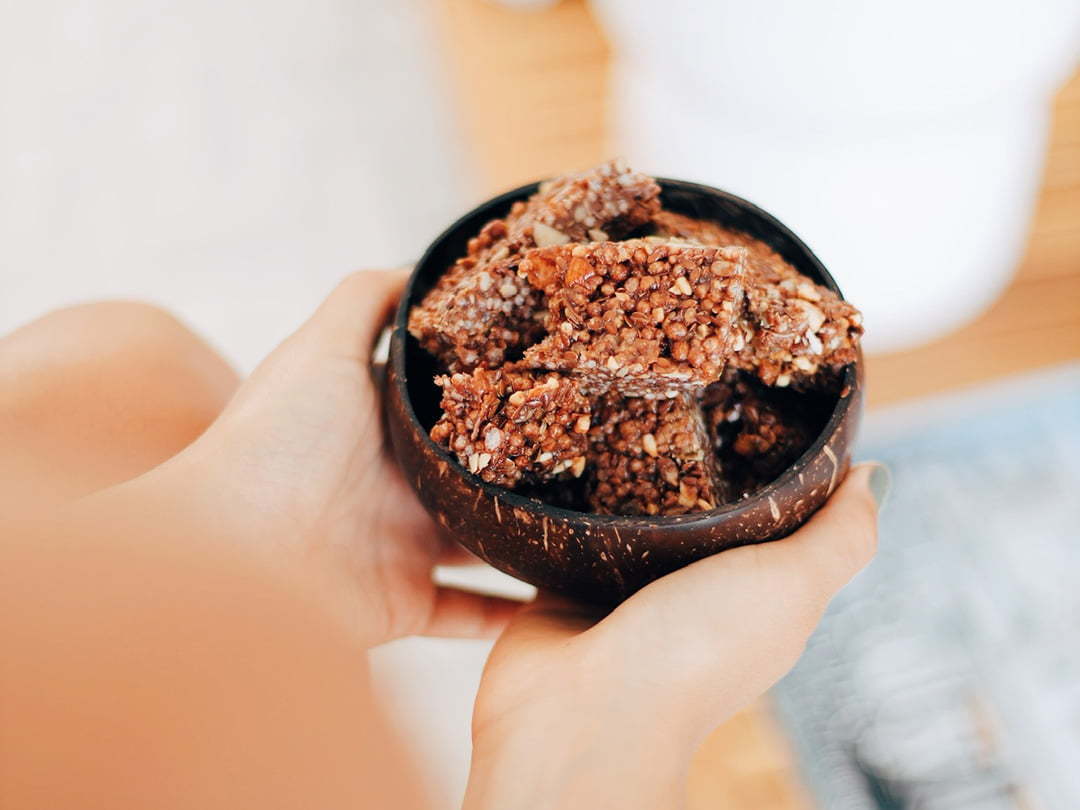 Crunchy, crispy and so delicious!
Ingredients
1/4 cup Maple Syrup
1/2 cup Smooth Byron Bay Peanut Butter
Method
Place granola into a mixing bowl.
Warm maple syrup and peanut butter in a small saucepan over low heat.
Stir and pour over granola and then mix.
Transfer to an 8×8 inch baking dish lined with parchment paper.
Press down firmly with a spoon or hands until uniformly flattened and let firm up in the fridge or freezer for 15-20 minutes.
Remove and chop into 10-12 even bars.