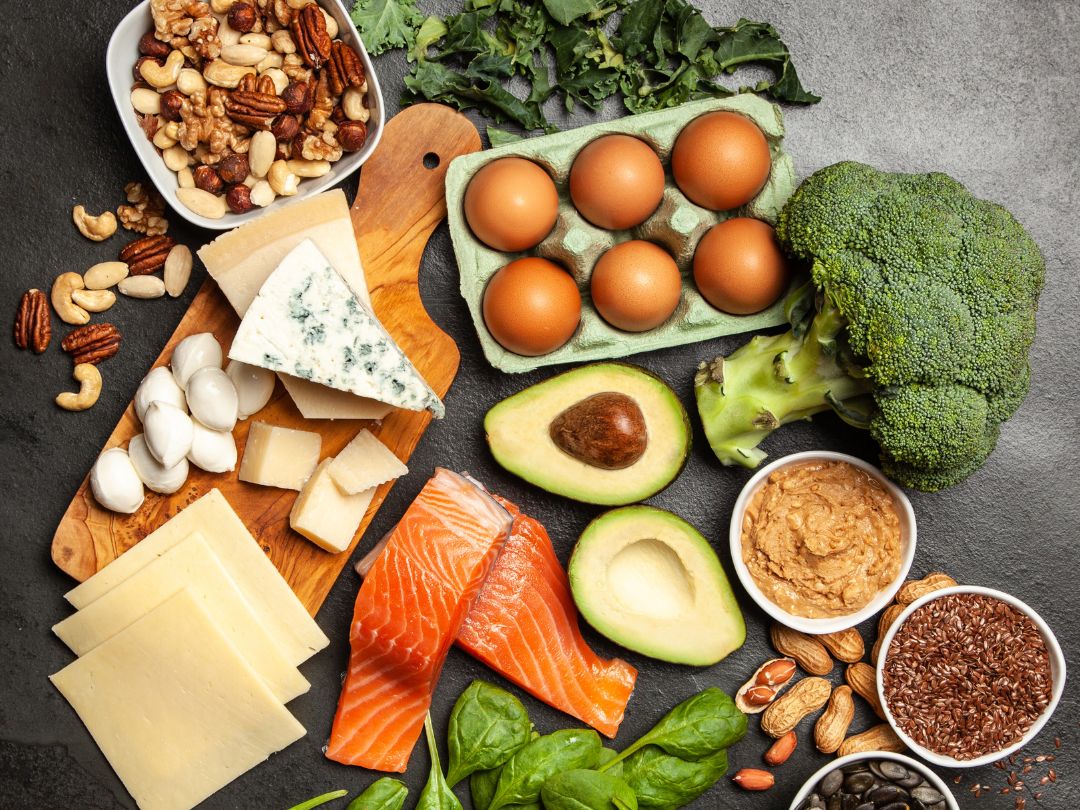 Clean and Healthy with Keto: What is it and how to succeed
What is Keto?
The ketogenic diet is a low carb, high fat diet that offers many health benefits. It involves drastically reducing carbohydrate intake and replacing it with fat which puts the body into a state called ketosis.
Ketosis is a metabolic process that increases the production of ketones, which are made by the liver and can be used as the body's primary energy source.
Although there are variations to the ketogenic diet, the common eating plans high amounts of fat, low to moderate amounts of protein, and very little carbohydrates. It can be a healthier or simpler way of eating.
Try some of our Keto Recipes
Keto Paleo Granola Nourish Bowl
A versatile recipe that can be enjoyed for breakfast, lunch or dinner. With a variety of ingredients such as kale, avocado and creamy cashew dressing, this is a nutrient dense dish high in all the healthy fats.
Start your morning with this amazingly bright smoothie bowl, packed with fresh flavours, and a powerful probiotic Kefir.
For an afternoon crunch, these little protein fudge bites will fill you up and keep you satisfied. 
This light and refreshing salad can be keto friendly by omitting the corn for a keto vegetable like fresh cucumber, roasted asparagus, broccoli or cauliflower.  
The Most Keto Friendly Nut: Macadamia Nuts
Each product in our keto range is packed full of Australian macadamias, easily the most keto-friendly nut. They are the highest source of monounsaturated fat, beneficial for heart health, rich in vitamins, minerals, fibre and a great source of antioxidants. 
Eat Clean, Eat Healthy
Our Keto Paleo Granola was lovingly created by co-founder Pam Brook to help with her good friend Betty in her fight against cancer. Betty was looking for a true ketogenic product, which was low in sugars, high in good fats, but textural, versatile and delicious, so she could look forward to eating it.
Keto Paleo Granola Macadamia Coconut
Breakfast is sorted with our Keto Paleo Granola Macadamia Coconut. Serve with double cream or full fat greek yoghurt to further increase the fat proportion of this truly delicious keto breakfast. 
- 9 All-natural ketogenic ingredients
- 89% Premium nuts & protein rich seeds
- 22% Australian macadamias, high in healthy fats
- Low in sugar, low in carbs
Premium Oven Roasted Macadamias
Keep on track with our Premium Oven Roasted Macadamias as a healthy keto snack.
- Premium grade whole roasted Australian macadamias
- Rich in good fats
- Perfect for gifting
For dinner, our versatile Premium Grade Macadamia Oil with it's high smoke point is the perfect keto companion for salad dressings, pan frying, marinades, baking and more. 
- Cholesterol free keto oil
- First cold press
- Australian macadamias, highest source of monounsaturates of all oils
- High smoke point of 210°
Find all out all about our Keto range HERE